Upcoming Events
---
There are currently no events
Web Counters
Website Visitors
Since
Sep 29, 2008

Visitors Today
Nov 28, 2023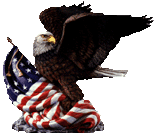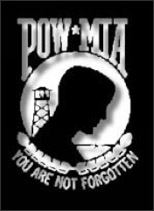 Guestbook
Welcome to the Red Knights Pennsylvania Chapter 2 Guestbook. Your feedback is important to us. Feel free to leave your comments.
| | |
| --- | --- |
| Page of 2 [ Back | Next ] | Records 31 - 35 of 35 |
Signed on October 06, 2008 at 11:15 PM
Guest Name:
Art Grenier
Rank/Title:
President and safety officer
Location:
Milmont Park Pa.19033
Comments:

Wouldlike to join what are the dues etc.
Signed on October 06, 2008 at 2:58 PM
Guest Name:
Pat Butler
Rank/Title:
President
Web Address:
www.alertfire.org
Location:
Downingtown
Comments:

Frank the site looks great! I will try to see you at the Fallen Rider run on the 12th and at the October Meeting.
Signed on October 01, 2008 at 8:38 PM
Guest Name:
Randy J. Scott
Rank/Title:
Fire Fighter
Location:
East Fallowfield
Comments:

Very nice web site I guess I will be able to keep up with all the trips that RP plans to make next spring!
Signed on September 30, 2008 at 8:15 PM
Guest Name:
Freedom Rider
Rank/Title:
Biker
Location:
Delco
Comments:

New site looks great guys. Excellent Job.
Signed on September 30, 2008 at 6:35 PM
Guest Name:
Chris Eno
Rank/Title:
Safety Officer
Web Address:
www.whitehorsefire.org
Location:
Lancaster County, PA
Comments:

Site Looks great!
| | |
| --- | --- |
| Page of 2 [ Back | Next ] | Records 31 - 35 of 35 |